This is the voice of Mr. Yossi Atlas owner of Anchor Auto Lease, Inc ( previously owned Wheels to Lease). He was looking for the owner of CJ Studios.
If you would like to support or object to what was said you may contact the parties directly:
CJ Studios
718.781.6405
info@thecjs.net
Anchor Auto Lease, Inc
732.363.8989, 732.616.1100, 732.901.9491
Member of Lakewood Va'ad
Mr.  Atlas is a member of the Lakewood Va'ad and takes direct orders from the CEO of Beth Medrash Gavoha Mr. Aaron Kotler.
Anchor Leasing
Mr.  Atlas is known to be a shrewd businessman who will smile at you and give you the best customer service until your bill is paid up. At that point there is no one to talk to.
[pdf-embedder url="http://jleaks.com/wp-content/uploads/3.pdf"]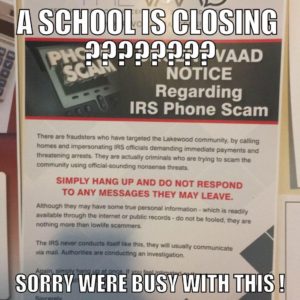 This article is part 1 of a series on the  Lakewood Va'ad