Charles Shcwab got a problem. By filing a lawsuit, he shot himself in the foot. For years he has been providing the township with 'mapping services' and now that he put it all out -the township cannot hire him without a bid and his contract expires next month.  So, the township goes ahead and tailors a bid that would fit him, and only him.
[pdf-embedder url="http://jleaks.com/wp-content/uploads/admin-9675-Bid-Package-for-GEOSPATIAL-MAPPING-AND-LAND-MANAGEMENT-CONSULTANT.pdf"]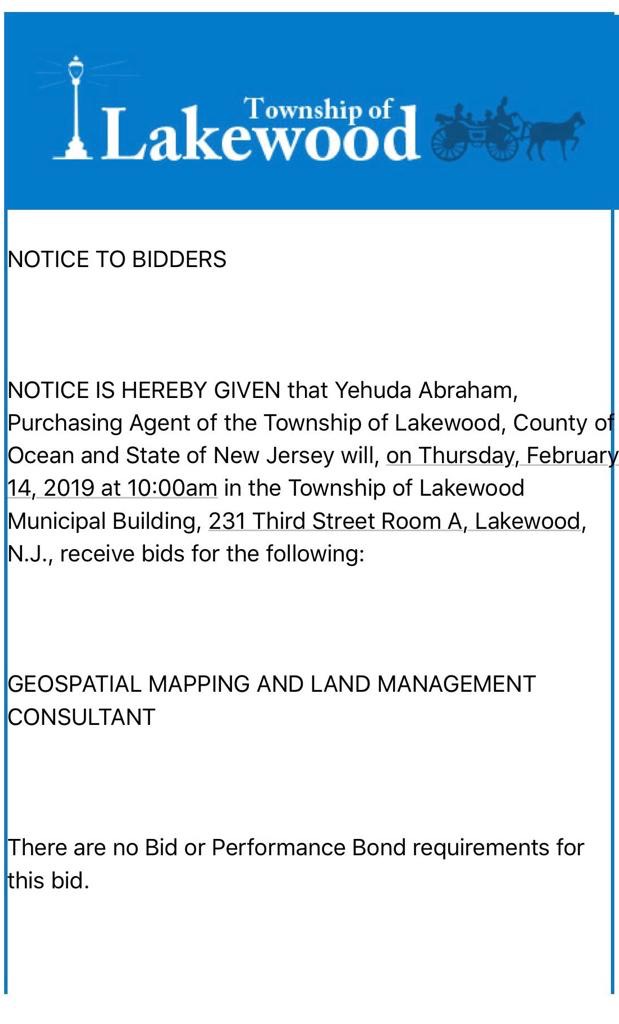 • Charles the cheater is going use the Smartlist to map out all basements. This would take him an hour max.
•  This bid wants the Consultant to be involved in every single land deal in town, including establishing the "best price for property and highest and best use for property". Talk about a job that can really hook someone up with inside information and contacts… With loads of potential to assist in side deals with those that can utilize your services for their benefit…
• I wonder how many other towns in NJ need to hire a special consultant for this stuff?
• Now anyone will be able to find out who landlord is renting out his illegal basements. This is going to hurt many people.