A Letter To Prosecuter Coronato – Sent Last Year
Dear Mr. Coronato,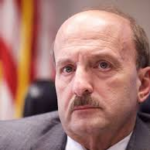 It has been reported in the APP that your office is struggling to prosecute the Lakewood individuals who were arrested a year ago. It is interesting that you do not go after criminals who are rich and powerful and have serious criminal activity; but after the 'little guy' and it is still taking your office a long time to discover their wrong-doing.
I just have one question:
When was the last time you prosecuted a criminal who is 'rich and powerful'?