Killing Adults
This past Thursday in Trenton The "Aid in Dying" bill cleared the state Senate Health, Human Services and Senior Citizens Committee in a 6-3 vote following 90 minutes of often tearful, pleading testimony from people who spoke for and against it. New Jersey doctors would be legally permitted to write prescriptions to enable terminally ill patients to end their lives.
A group of  orthodox Jews along with other Catholic groups were on hand to protest (see video) and urged a 'no' vote to the assisted-suicide bill but were not allowed to speak prior to the vote. The  Excuse was there isn't enough time. The chairman bent the rules so to prevent them from speaking out on a matter of life and death.
NJ Senator Vin Gopal ( Dem. – Deal) voted for the bill disappointing many of his constituents.
Sen. Singer (Rep. – Lakewood ) did not show up or care to vote by proxy! He does not give a damn if they pull the plug on you.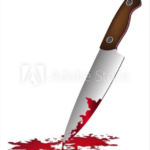 Killing Babies
Legislation sponsored by Senator Robert Singer (R-Ocean) to allow nursing aides who were certified  out-of-state to use their license to care for people in New Jersey was signed into law by Governor Phil Murphy.
"Prior to my bill being signed into law, many  nursing aides couldn't work in New Jersey simply because they live out of state," Singer said. Now NJ will be flooded with nurses with the lowest standards possible thanks to Bob Singer.
Allowing nursing assistants who were certified in a different state and are not up top par with the qualifications demanded by the state of NJ, will flood the  market with people who should not be in this field. This will lead to more deaths by negligence as we already had way to many.
We have reported on the apparent cover up of the death of Ahron Checkanow  and since then more incidents have been reported.  So why is Senator Singer promoting  this dubious bill?!?! Is it because his buddy Lichtenstein together with his friend from Good Night Moon Nursing Agency would like to admit  more self proclaimed nurses to their practice?!?!?!
The new law also allows the State Department of Health to require an individual's certification to be accepted on the basis of their work experience, so now any schnook from Honduras can demand to be certified  just because she has been working for Good Night Moon for the last ten years, even though she had no nursing education whats so ever.