A few more dollars…
This is not the first time Ralph made nice money flipping Township assets. On 7/2/2001 Lakewood BOE sells a part of its school backyard (on Block 223.01 ) to Sons of Israel for $150,000. Somerset Development (Ralph Zucker) immediately purchases the lot from Cong. Sons of Israel for $225,000, Somerset Development with the help of Tendler gets it divided into five lots (Ralph Zucker) sells it for $625,000 on July,3,2002.
$400,000 for a fast flip is a great deal! And all this shtick is being done with the taxpayers money.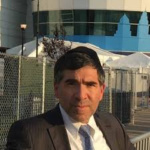 Ralph, don't you have a conscience?!? The few dollars you give to charity is not enough to atone for exploiting the public's money.