The Lakewood Scoop is reporting that Inzelbach led BOE will save $8,000,000 due to his leadership. They don't say it outright here, but in previous articles indicated that he fought for this. They also justify his salary because of all the savings he is doing.
Only in Chelm / Lakewood, when they do something stupid that is losing millions and then reverse course, they pat themselves on the back and say how they are saving millions!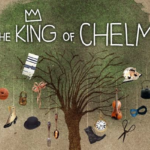 The volunteer members of the BOE back in 2016  did not authorize the purchase of the busses, knowing it would be a losing scheme. The highly paid state monitor overrode them and claimed it would SAVE $3,000,000 per year ($100,000 per bus)! See attached. Now that he was proven wrong, they are touting this as a SAVINGS!
The monitor should be fired! He was SO off. Instead of saving $3,000,000. It somehow COSTED $3,000,000 per year. $6,000,000 off. And he is supposed to be monitoring us to be fiscally responsible!
[pdf-embedder url="http://jleaks.com/wp-content/uploads/Override-Letter-Authorizing-Financing-for-Lease-Purchase-of-School-Buses-March-21-2016.pdf" title="Override Letter Authorizing Financing for Lease Purchase of School Buses March 21, 2016″]