You won't believe it!! The mayor of Toms River is defending Lakewood Committeeman Menashe Miller in a defamation lawsuit which will expose his illegalities. Will the residents of Toms River stand for this?!?!?!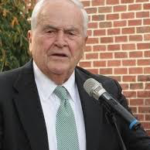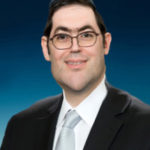 Menashe Miller  hired  Peter J. Van Dyke Esq. from  Kelaher, Van Dyke & Moriarty to defend him in the Schwab Vs. Klein, Sharaby, Hershkowitz  lawsuit (see the attached). The lawsuit evolves around Miller's illegal activities with his silent partner Mr.  Charles Schwab.  This firm specializes in Estate planning & Power of Attorney, Guardianships, Medicaid planning, Probate and estate administration, Residential real estate, Special Needs Trusts & Planning, Estate litigation, Wills & Will Preparation and Trusts.
Why would Miller hired such a lawyer?? Can't he find an attorney who specializes in litigation or defamation ?
The answer is simple: the other attorney on the firm is Mr. Kelaher who is the Mayor of Toms River and was the Prosecutor of Ocean County and is still well connected with the prosecutors office. He is the second most powerful individual in the county.
Menashe Miller  knows very well that once discovery starts all his illegal activities will be open to the public. He needs the former prosecutor to make sure that his friends in the prosecutors office do not go after him. It's as simple as that.
[pdf-embedder url="http://jleaks.com/wp-content/uploads/CivilCaseJacket-3.pdf" title="CivilCaseJacket (3)"]