Crooked ex-Assembly Speaker Sheldon Silver kept two mistresses during his years in power, while cheating on wife Rosa and covering his tracks with a secret second cell phone. Both were not Jewish and one of them happens to be married.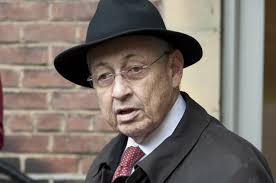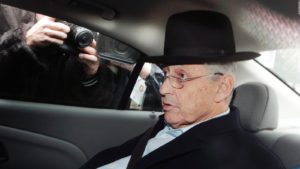 While serving as speaker, Silver repeatedly three-timed his wife of 48 years, with the pair of middle-aged blondes who were heavily involved in Albany politics, throwing his considerable weight around to secure them clients and plumb state jobs, the documents reveal.
One of the women was confirmed through sources as influential lobbyist Patricia Lynch, 57. Lynch enjoyed "special access" to Silver, lobbying him directly on behalf of clients with business
before the state.
"
The second woman is attorney and former beauty queen Janel Hyer-Spencer, 51, who is married to Douglas Spencer.
Hyer-Spencer first came to Albany in 2007, as a Democratic Assemblywoman from Staten Island, but when she lost reelection in 2010, Silver allegedly used his sway with the Board of Regents to successfully keep her in Albany — as a $84,000-a-year congressional lobbyist for the Education Department.
"The Speaker's office called after making the initial recommendation … to check in on the status of her application," the feds said.
In 2013, Hyer-Spencer took a $99,600 job as a support magistrate in Staten Island Family Court. Silver's childhood friend, former Chief Judge Jonathan Lippman, oversaw all state courts, and their appointments, at the time.
"The process in which she was hired is a merit process," said courts spokesman Lucian Chalfan, denying Silver had a hand in the appointment.
Sheldon and His Personal Rabbi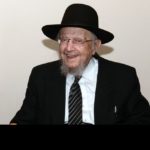 Sheldon developed a deep  and personal connection with Rabbi Dovid Feinstien which goes on until this day.  Rabbi Dovid officiated at all family weddings and has attended all family events.
As speaker of the house, Sheldon used his influence to have Rabbi Reuven Feinstien open the inauguration sessions most  years.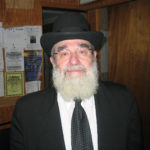 In Sheldon's last tenure as speaker, Rabbi Dovid came all the way from the Catskill Mountains  just to attend the swearing in ceremony.
Sheldon prays at the Manhattan Bialystoker shul.
Sheldon's latest trial and indictment
On Friday, a jury found Silver guilty of corruption charges, convicting him on counts of extortion and honest services fraud.Now, Silver has been convicted again.
In a statement reacting to the conviction, US Attorney Geoffrey Berman 
said that
 the jury found that Silver had "sold his public office for private greed."
He is to be sentenced in the next few days.
https://nypost.com/2016/04/15/sheldon-silver-cheated-on-his-wife-with-two-women/
https://www.cnn.com/2018/05/12/politics/sheldon-silver-conviction-corruption-charges/index.html